BUSINESS PARTNERING IMPACT PROGRAM
Elevate your experience and enhance your business results
The program focuses on building the behavioural attributes and commercial acumen required to make a business impact. This unique experiential and interactive learning experience will equip business partners with the relevant skills to create a stronger foundation for relationships with key business stakeholders and secure buy-in.
Business partners can make an impact on their organisation and on clients they engage with. We want to elevate their experience and the ability of a business partner to drive business value.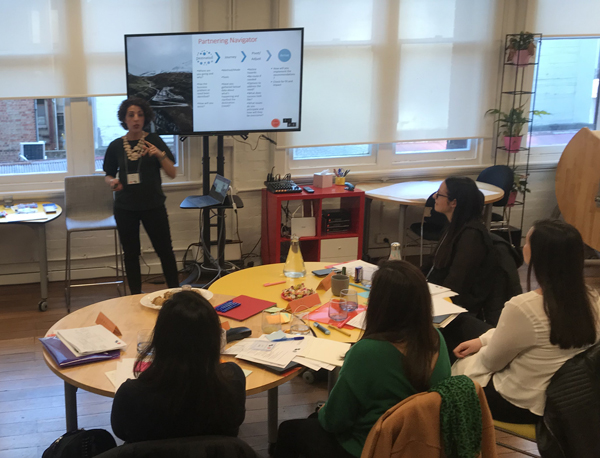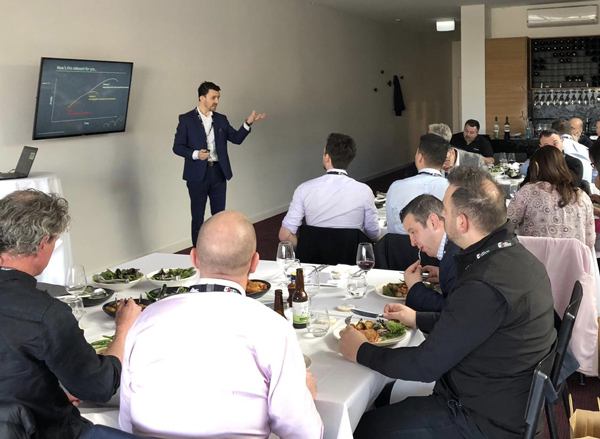 Business Partners who are ready to enhance their business partnering capability. This includes, HR, Finance, Procurement, Risk, Legal, Compliance, Marketing and IT.
Know Your Business
This module sets the scene, establishing a clear definition of what it means to think strategically and nurture a strong commercial mindset.
The Art of Data Storytelling
If strategic direction and culture is at the core of a healthy organisation, understanding the mechanics of company cash flow is the fuel, enabling investment and growth.
Business Partnering Toolkit
In this module, you will get tools like the Partnering Navigator and the power of thought-provoking questions to expand your knowledge of models and frameworks.
Know Your Macro-World
Internal and external factors influence business decisions. This module focuses on building a strong "outside-in" view.
Evolving Business Relationships
This module identifies the roles in business partner relationships, including key clients and colleagues. We focus on the importance of building trust.
Understanding and Delivering Value
To know you're having an impact, you need to be able to measure your value as a Business Partner. This module explores your Personal Value Proposition.
"The program was very beneficial and the breadth of content offered so many different, relevant and important concepts."
Developing this network to lean on for support and advice has been invaluable. The program shifted my perspective on what it means to be a highly effective business partner and leader.
As a Procurement lead, I've partnered with many leaders over the years but this program provided me the injection of energy and clarity on what skills I need to refine.
The Program offered a great chance to view the value that a business partner can offer and strategies to engage with stakeholders more effectively.
Such a relevant program, helping me further develop into my role. I really enjoyed the mix of skills of participants in the session. Thank you!
I loved the interaction and activities. It was refreshing and different to other programs. Very engaging.
This experience has prompted me to open discussions with business partners from other disciplines across the business.
I loved the session and  learning new models. I Loved the sense of team that was developed and the community feel. 10/10.
I'm new to my BP role. This program has given me a great insight into what I need to focus on for success in my role. Thank you!
It was great to see content that is practical and can be applied in contrast to theoretical.  You pulled together so many different, relevant, and important concepts and frameworks and offered it into one package!
Really insightful, reflective opportunity to discuss and think about now, and where to take my role.  9/10. I never give 10/10 – sorry! 🙂
I wasn't sure if this training would be for me as I am not in a BP role, however, after the session I feel more at ease at the idea of taking the next step into a BP role.
I genuinely enjoyed this program.  The models are so applicable and will be great tools for mw to use in my practice and path to a HRBP.
CONTACT US FOR THE NEXT PROGRAM DATE